Had a huge temperature inversion last night, accompanied by a front bringing moist air.  As a result, the screen in my back door looked like it had been dipped in water.  I was struck by the multiple micro-lenses in the Tetris-like appearance.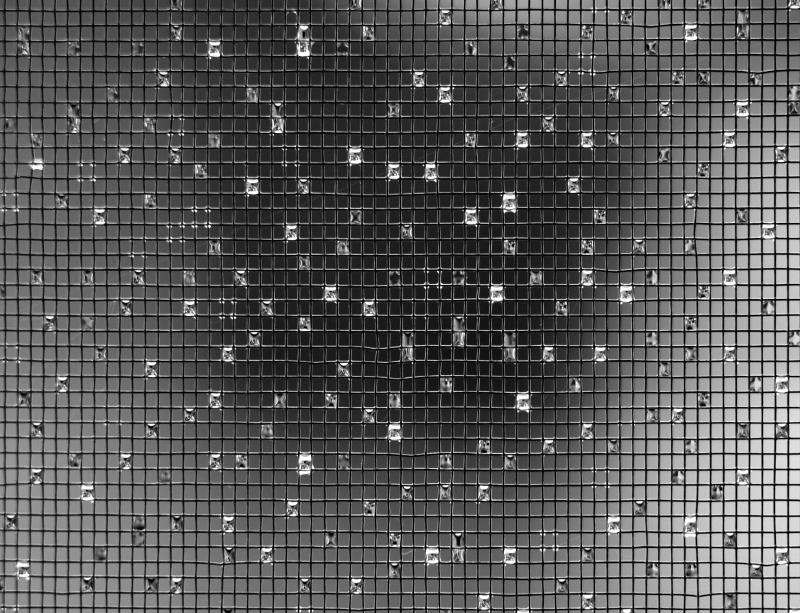 Nikon D600, Nikkor 200/4 Ai (yea, an oldie!) on a 36mm Kenko extension tube.  The lens is a freebie given to me due to it being so filled with fungus you couldn't even see through it.  I disassembled it and cleaned it all up.  It's now one of my favorite lenses!
Now to put that song into your head all day:
Edited by 480sparky, 13 August 2019 - 09:31 AM.