My first camera of my very own was a
Kodak Instamatic.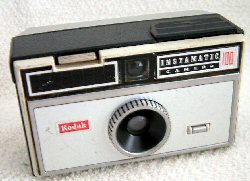 When I got serious about photography and had money of my own I bought a
Zenith E
, a Russian made camera.
It was rubbish and I sold it quickly and bought a proper Japanese camera, a
Mamiya
35mm with a Pentax screw mount. This was a good camera but my dream camera was a Nikon, unfortunately I couldn't afford it at the time.
At this time most pros used Nikon gear and Nikon was the leader of the 35mm format. Canon was always in second place until digital worked to their advantage. (Canon is not principally a camera company but an electronics giant so they had a bit of a head start when cameras became mini-computers.)
My first Nikon was a
Nikon F
.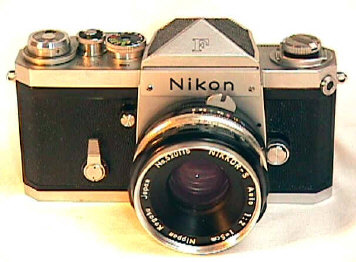 http://www.cameraque...om/nikonf41.htm
It was a great camera and I was pleased with how well made it was. No gimmicks just solid and reliable. I was now a Nikon man.
I had a
Nikkormat FTN
for quite a while until I sold it.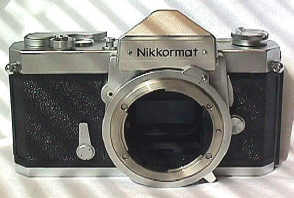 http://www.cameraque...om/nkmatftn.htm
Again it was an excellent no nonsense work horse. Totally reliable and rugged. I was still a Nikon man. I did dabble for a while in the eighties with the
Olympus OM
system, it was peer pressure that made me do it. But I soon went back to Nikon because I wasn't happy with Olympus.
I bought a black
FM
(the second production model). Another no nonsense manual camera that was totally reliable. This came out when lesser manufacturers were putting all kinds of electronic gimmicks in their cameras. Well the others got good reviews in camera magazines and seals of approval but those cameras were quickly replaced and manufacturers are, sadly, all gone. The FM though has lived on for decades in various incarnations.
When I bought an
F3HP
I thought I'd reached the ultimate in 35mm cameras and maybe I had. It was beautiful and so incredibly well made. I loved it.
Here they are looking a bit worn, but there's a lot of history in those two cameras.